N is for Nevada
I can't really say exactly why, but I just love Nevada. We live less than two hours from Reno, and it is often the springboard for great adventures throughout the state. I love visiting the desert and the high mountains both. I love touring across the empty lands and staring up into the big, huge, blue skies.
I love the Wild West history and lore:
Goldfield Hotel side view

The abandoned Goldfield hotel
I love being able to see mustangs in the wild:
A small band outside Virginia City
I love the crazy events they put on over there, like Hot August Nights: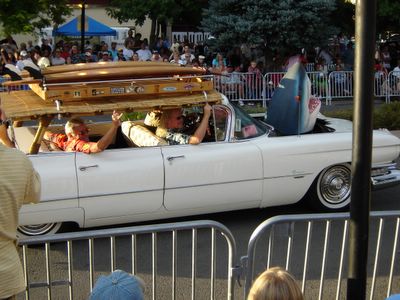 I have driven across Nevada in a blizzard and snowboarded on the slopes. It's cold, it's hot, there's blowing sand, there's snakes and bugs and still I find it all very beautiful.
A storm descending upon Lake Tahoe
Frequent viewers might recognize one or two of these photos, for they are among the best in my collection of Nevada shots, more of which will follow in the future, I'm sure!